We skilled reconstructive dentist who has decades of experience helping his patients restore the function and appearance of their complete smile.
Whether patients are missing one tooth or an entire arch of teeth, our team understands the challenges that come with having gaps in the smile, like difficulty eating and speaking. Our goal is to boost your confidence and improve your quality of life with custom-tailored, beautiful dental restorations that are built to last and create beautiful smiles by replacing missing teeth in our Vancouver dental office.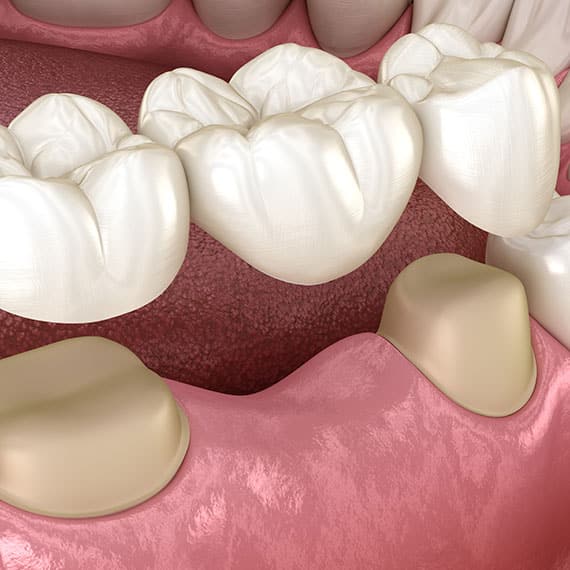 Dental Bridges
For patients who are missing one or more consecutive teeth, we offer customized dental bridges that are composed of two dental crowns fused two one or more free-standing replacement teeth. The crowns are attached to your natural teeth located on both sides of the gap in your smile to anchor the restoration in place. Once secured, your bridge will keep surrounding teeth from drifting into misalignment to close the space and complete your arch of teeth.
Dentures
Missing teeth don't have to mean the end of a fantastic smile. We can replace your missing teeth with dentures. With a modern look and feel, dentures will revitalize your oral health and contribute to your overall well-being by allowing you to eat a variety of healthy foods, including crunchy fruits and vegetables. Speech problems caused by missing teeth will also improve.
You may need either full dentures or partial, depending on the number of missing teeth in your mouth. Full dentures replace all your natural teeth on the upper or lower arch. A partial denture rests on a metal framework that attaches to your natural teeth to fill in missing teeth on the top or bottom. Crafted to fit comfortably and look more like your natural dentition, dentures restore functionality and confidence.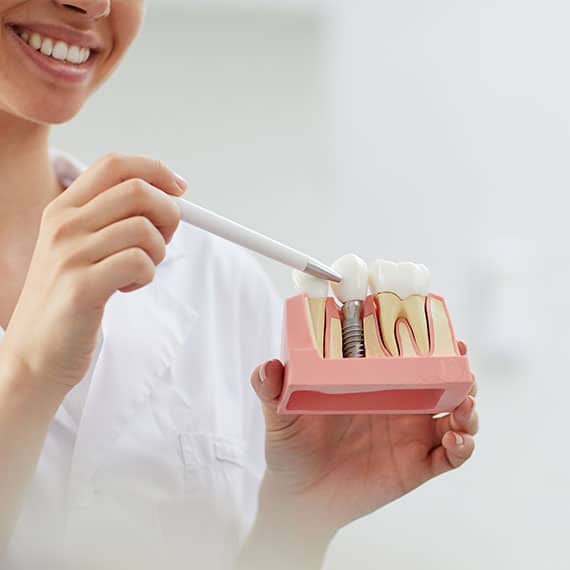 Dental Implants
When patients lose teeth from accidents, injury, or disease, their dental health and self-esteem suffer. Dental implants offer secure, permanent replacements for missing teeth. These small, titanium posts restore comfort, beauty, and stability to your smile. You need sufficient bone structure and good oral health to be considered a viable candidate for dental implants.
We will insert the posts into your jawbone, which will fuse with the dental implants to form artificial tooth roots. After your mouth heals, We will place custom prosthetic crowns onto the posts. With dental implants, you get a perfect fit from replacement teeth that look and feel as good as the originals. Patients can once again eat their favorite foods and smile with renewed grace. Treat your dental implants like your natural teeth and protect their longevity with regular brushing and flossing.