WELCOME TO LIGHTHOUSE DENTAL
Your Dentist in Vancouver
Our dental office has been serving Vancouver City since the 1990s, and thankfully, we've updated our dental office a lot since first opening our doors! At Lighthouse Dental, we use nothing but the most advanced dental technology to care for your smile. Our dentists in Vancouver go above and beyond to provide precise and comfortable dental care that ensures your smile is in tip-top shape. In addition to the welcoming, family atmosphere that our patients have come to expect, we also have advanced instruments like a CBCT scanner, a digital impression system, a soft tissue laser, and more.

Personalized Dental Care
We put the oral health of our patients first and provide personalized dental care specific to each patients' unique oral health needs. We go above and beyond to ensure you are comfortable and relaxed while receiving treatment in our care.
Multilingual Dental Team
We are a multilingual dental practice in vancouver. Our friendly and dedicated dental team speaks 12 different languages to accommodate our diverse patient base. We speak Russian, Hindi, Punjabi, Tagalog, Ukranian, and more!

In-Office Financing
We provide our patients with access to flexible financing for more complex treatments and procedures. We believe in helping our patients make the choice to put their oral health first while following their budget.

Advanced Dental Technology
Our Vancouver dental clinic has advanced technologies available in-office to ensure patients have access to quality dental care. This includes the CT scanner, Smile Outcome Simulator Pro, Niri Infrared imaging, and more.

Invisalign & Dental Implants
We provide a range of services such as Invisalign and Dental Implant surgery to help our patients achieve the smile of their dreams and cater to their individual oral health needs. If you are interested in either treatment, determine if you're a candidate & schedule a consultation.
DEDICATED & CARING DENTAL TEAM
Comprehensive Dentistry for the Whole Family
Using the latest dental technology, our dentist near you provide effective and long-lasting solutions to problems like missing teeth, offer thorough preventive dental services that preserve your precious grin, and minimize pain caused by conditions. What makes a difference is the solution and care delivered. Lighthouse Dental Care has been defining that thin line that exists between the traditional methods of dental treatment and those modern and precise ways that keep the patient at ease. The goal at Lighthouse Dental Care is to treat every patient like family and thus offer nothing but the best dentistry in Vancouver.
How Can We Help You?
Using the latest dental technology, we're able to provide effective and long-lasting solutions to problems like missing teeth, offer thorough
preventive dental services that serve your precious grin, and minimize pain caused by conditions.
Affiliations, Certificates, & Achievements.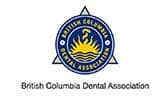 Looking for a New Dentist Near You?
We provide a wide range of dental services to patients in Vancouver.
Lighthouse Dental provides dental care to patients of all ages for a wide range of treatments and procedures in-office. Our dentist in Vancouver offers flexible financing options for your convenience and utilizes advanced dental technology to provide the highest quality of care.

Can cavities heal themselves if they are not filled?
Unfortunately, cavities won't heal on their own. When one forms, this is often due to damage from consuming excess sugar, poor brushing, or an infection. If they develop, you need to visit a dentist near you for treatment. Most likely, they will recommend a filling, which involves scraping out the unhealthy debris and sealing it.
Can you complete a dental implant in a single day?
Yes! With the help of modern technology and treatments, you can get implants in just one day. Remember that it depends on the degree of restorative care your smile requires, your preferences, and the strength of your jawbone. Book a preliminary consultation with your dentist to learn more.
What should I do about my painful toothache?
If your tooth pain is persistent or has grown stronger, get yourself to a nearby dental clinic for emergency care. The dentist will see you promptly, assess your smile, and take x-rays. A dental filling, crown, or root canal are a few choices that may be recommended to address this issue.
How long does teeth whitening last?
It all depends on the type of treatment you receive. If you get professional whitening at a dental clinic, results usually last about 3 months. If you choose at-home options like whitening toothpaste or rubbing your teeth with lemon peels, results will take longer to appear and will fade quicker.
Which is preferable, a root canal or a tooth extraction?
Dentists do everything possible to save an unhealthy tooth, so a root canal is often advised. However, if this procedure cannot save the tooth, it's impacting another tooth, or your mouth is overcrowded. Always be sure to talk to your dentist first.
What type of denture is the most comfortable to wear?
Everyone's preferences differ, so the best type of denture for you will depend on what you feel comfortable with. Permanent dentures are an option that a lot of people acquire because they won't fall out, and they're customized to your oral dimensions. To learn more, contact us at Lighthouse Dental today.