Full And Partial Dentures Near You
The American College of Prosthodontists estimates that 173 million people in the country are missing at least one tooth, while 40 million are missing all of their teeth.
If you're included in this statistic, you're likely familiar with how hard life can be with several gaps or an entire missing arch of teeth impairing the function and appearance of your smile. At Lighthouse Dental, we offer completely customized full and partial dentures that can make daily tasks like eating and speaking, easy again. To learn more, just read below or call our dental office to schedule a consultation to discuss replacing missing teeth with full and partial dentures in Vancouver.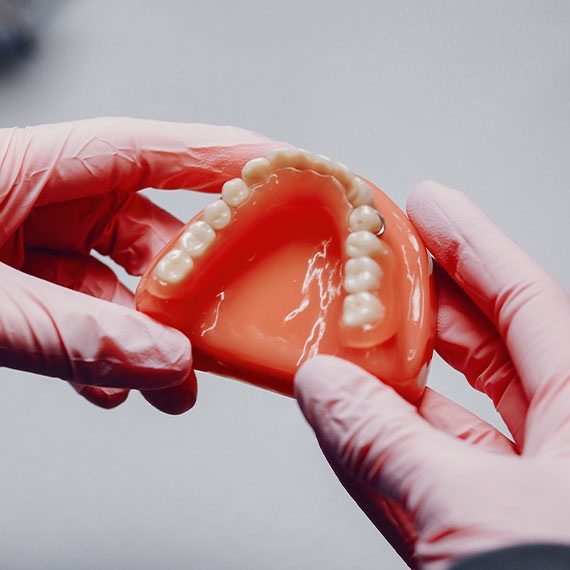 Types of Dentures
Our team offers a few different denture designs so you can choose the one that best fits with your lifestyle. Based on our findings during your initial consultation, we may recommend our full, partial, or implant-retained dentures for your unique tooth loss situation.
Full Dentures
These feature specially designed, gum-colored acrylic bases that harness the power of natural suction and denture adhesive to keep your prosthetic secured in your mouth. This makes eating and speaking easy again, and we typically recommend this design for patients who are missing an entire arch of teeth.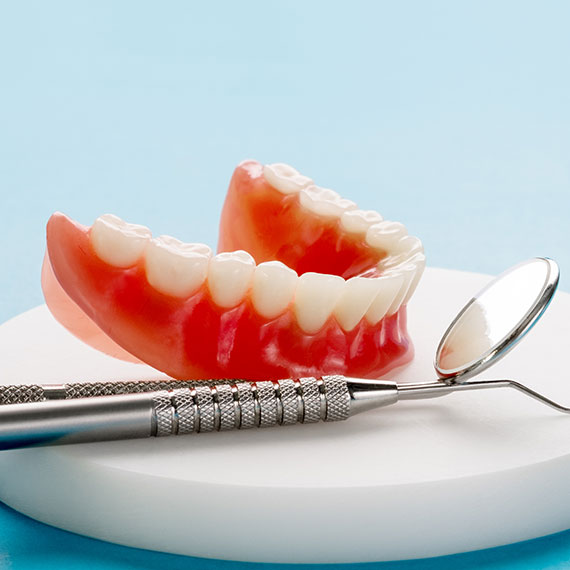 Partial Dentures
While partials also feature a gum-colored acrylic base, they're designed differently. Their base is made to fit like a puzzle piece between your existing teeth to fill the various gaps along your arch. That way, you can enjoy a completed row of teeth.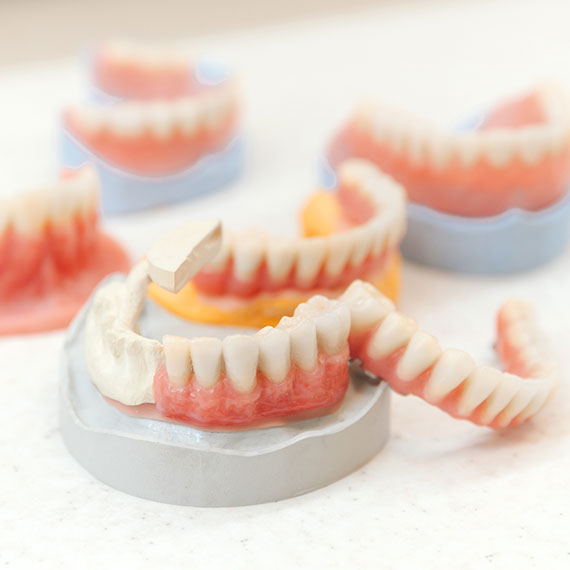 Dental Implant-Retained Dentures
For patients who are looking for a more permanent and stable restoration, we can also combine full or partial dentures with dental implants. These are small titanium posts that are surgically placed into your jaw to offer your prosthetic a more secure and stronger base.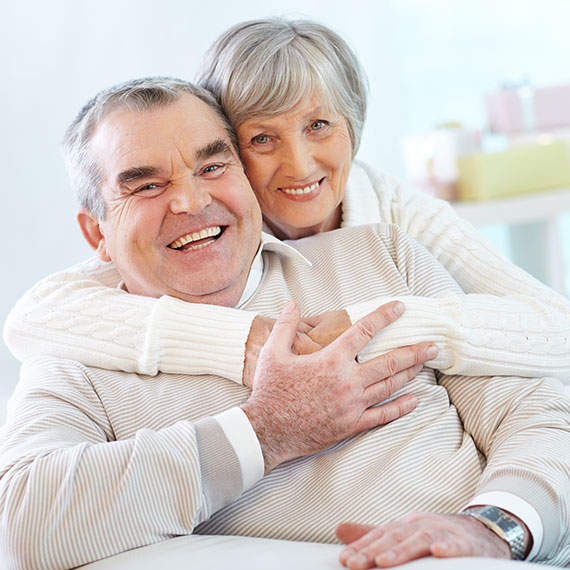 Benefits of Dentures
Dentures in Vancouver offer a variety of benefits, including:
Lifespan of five to 10 years
Increased self-esteem
Support for your facial muscles
Preservation of facial structure
Improved speaking and eating abilities
Maintain a more nutritious diet
Removable for easy cleaning
Typically covered by most dental insurance plans
Maintaining Your Dentures
After getting your dentures, it's important to take care of them so you can continue enjoying them for several years to come. Here are some basic routine maintenance steps that we recommend you take:
Store your dentures in room temperature water overnight to keep their shape from altering.
Only use special denture-cleaning, non-abrasive products to brush and clean them.
Clean your dentures after every time you eat.
Clean your gums every day.
Visit our dental office every six months so we can make sure your dentures aren't damaged
If you have any questions about maintaining your dentures, feel free to ask us when you pick up your restorations from our dental office or give us a call!